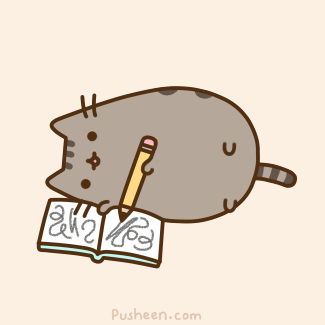 I have always viewed writing as a personal endeavor. Back in elementary and middle school when I stayed up late with a flashlight under my covers, filling colorful journals up to the brim; I was writing for myself. In high school when I took various creative writing and english classes, I saw writing as a personal therapeutic release from my heavy course load (#futurewolverine). Even in college, writing essays upon essays, making the prompts and the rubrics the driving force behind my words, I was writing for personal success–to please my professor and get an A.
The Craft of Research chapter about "Connecting With Your Reader" has made me question my habit of disregarding the audience of my writing. Instead of writing for myself, or choosing to write solely for the person grading my work (following a certain strict criteria that would burden the creativity and truthfulness of my writing), this chapter challenged me to think about ways to consciously include the reader's perspective in everything I write. For example, when writing this blog post, I am aware of the fact that, due to the public nature of this online blog, not everyone reading my post will have previously read the chapter I am talking about. That being said, I tried to summarize the point the authors were trying to make in the reading before I began my commentary. I also know that some people who are reading this post have read the chapter and will be looking for my individual take on the assigned reading. Finding this balance in one blog post is important, as it not only helps my audience understand what I am talking about and stay engaged, but it is also improves my credibility as a writer. I am learning that my job as a writer is more than just putting words on a page, but understanding who will be reading, digesting, and possibly questioning those words.
I really enjoyed the image of creating a "persona" for your reader, stated on pg. 19. To me, having this idea of not only thinking about my audience, but defining (or personifying) the type of person who will be reading my writing helps solidify the idea of creating a relationship with the reader. It is honestly very similar to everything I have learned about marketing in my current internship. In order to sell something to someone you have to first understand who the person is that you are trying to sell or reach out to. From there you are better able to send out the best messages that will attract your target audience to buy or consume a certain product or idea. Defining your consumer (or audience) persona is such a huge part of marketing, but it is unusual for us to think of our writing in terms of consumerism. However, when it comes down to it, the goal of your writing is to communicate a message to a group of people in the most efficient way possible…sounds a lot like marketing to me. Looks like my comm degree is getting me somewhere! Woo!
One thing I will say I was little hesitant to accept was on page 28 when the authors were talking about the so-called awesomeness of writing with a group of people. At first I thought they were talking about sharing your own personal writing in peer-editing groups. However, when I realized they were discussing strategies on writing with people on the same project I. was. appalled. For some reason the communication studies department LOVES assigning us group papers for our midterm and final. That being said, I have a ton of past experience working on one paper with a multitude of writers and it just plain sucks. Everyone has their own unique voice and way of writing, so it is extremely difficult to agree on even one sentence. Plus, relying on other people can be annoying when you are all busy college students with at least three other classes. I have even tried some of their "tips" before, such as delegating tasks. But then everyone's individual works sound so different and any cohesiveness to the paper is completely lost. I am not sure if any of my fellow peers out there have had a good experience with group writing, but I can definitely say mine have, unfortunately, all been negative. Some things, like writing, are just better when alone. 
Do others feel the same? I would love to hear about some positive group writing experiences!