After I wrote my re-purposing proposal, I felt that I had a firm grasp on what I wanted to say. My plan was to take a personal memoir from my freshman year about my experience as a student-manager-turn-walk-on player for the Michigan Basketball team and expand on it in a couple of different ways. I wanted to expand on the story since I also played last year as a sophomore. I just quit this past summer, so there is more of the story to tell. Additionally, I wanted to include a journalistic element to the piece, commenting on the overall sports culture here at U-M. My experience with the basketball team helped me to see college athletics for what it really is. I found that it's a lot different from the glorious fantasy that many of us hold in our heads. By coupling my story with some outside research and observations, I hope I can help my audience gain a clearer perspective on Division 1 athletics.
So after writing my proposal, I started researching the darker elements of college sports – the emotional struggles, the physical demands, and some of the social implications. I scrapped down several pages of notes in my notebook, and proceeded to write a rough outline. The plan is to tell my story first (the more personal element) and then expand to comment on the celebrity culture, idolization, and dehumanization in our sports culture, all of which creates a ton of pressure for athletes to fit a certain image. Finally, after lots of preparation, I sat down to write my first draft.
After writing the first four pages of my re-purposing, I can see that this project might end up being between 15-20 pages long (sorry). I had concerns that I was trying to do too much after that first writing session. I felt that I was trying to write two papers in one (a memoir, and a research paper). However, I think that my experience gives validity to my argument about the sports culture. And my argument about the sports culture is nicely reflected in my personal story. Telling my story is taking a long time to develop, but I want to do it justice. It can't be rushed, or else it won't complement the second part as well. Ultimately, I decided to break it into two parts. The project is called "Ball Is Not Life," and Part One is called "On the Inside," while Part Two is called "From the Outside." I fear that this is overly ambitious, but I hope it comes together nicely in the end.
When I sat down to write for a second time, I went to open up the document and I started panicking when I couldn't find it in my computer. Then I started slapping my desk when it sunk in that my four hours of hard work was vanished into some dark dimension of lost files.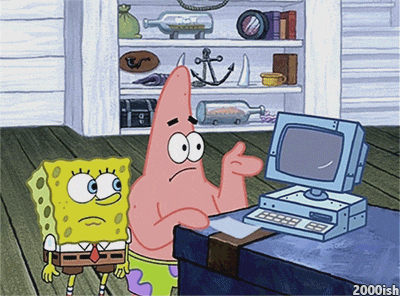 After about a half hour of pouting and frantically checking my computer, I calmed down and re-wrote my first four pages. We've all been there. Now, here I am, with four pages of what I feel like is good writing, but with doubts that I might be trying to say too much in this project. I want to tell the whole story, and I want to communicate something that I believe is important and relevant to my audience. But I want to do it in a way that makes sense and doesn't leave readers overwhelmed or confused. I think that with an organized structure, I can pull it off, but I am still working towards what that will look like.