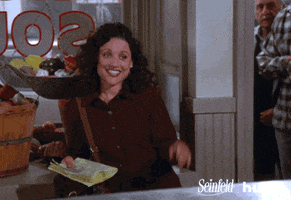 Howdy!
WordPress greeted me with a "Howdy, Anna Prenzler" so I figured I would keep up the trend. I'm really excited to be a part of the MiW Capstone course with you all! Despite my greeting, I'm not from the south but originate from central Illinois, about two hours south of Chicago. I am a senior studying business with a passion for writing. I find it absurd that it is somehow my 8th and final semester here at Michigan, but all good things must come to an end, am I right? Regardless, I'm so glad that I chose to minor in writing and can't wait to see what this course has in store.
I have loved writing from a young age. In 5th grade, I won an essay contest. In 6th grade, I wrote my favorite teacher a Christmas story as a holiday gift. Throughout the years, I wrote in a travel journal and attempted to write several short stories. And as a senior in high school, I wrote and gave my high school's graduation speech. But if I'm being honest, I don't spend nearly enough time writing for my own enjoyment as I once did. Today, I write primarily in the professional community, as well as academia, with various subcategories within the academic area.
As a senior in the business school, I participate most often in the professional writing community and the academic community with a business focus. My main form of writing has become writing emails to recruiters or fellow group project teammates (super exciting, I know). Additionally, I've had experience in my academic courses writing business plans, creating Powerpoint presentations, creative briefs for advertising pitches, and writing consulting reports with a team. These pieces of written or digital work have been challenging and rewarding. But they are very different than the "Englishy" type writing that I most enjoy, which has made it difficult for me to transition between communities.
As Erin talked about in Ketter and Hunter's case, she found it difficult to write certain types of pieces without being "Too Englishy." In other words, switching between different forms of academic writing (English vs. history reports) was difficult because it was necessary to use different techniques for providing evidence. I definitely relate to this in switching between business reports and other writing such as papers for my Political Science class. For example, when writing a report on how to grow millennial readership for The New York Times through social media, my entire team had to re-write our report because it was too "fluffy" rather than concise. It was difficult for us to transition from the more traditional academic writing done in humanity classes to the concise style of business writing. However, I think that learning the difference between "Englishy" writing and business writing was an invaluable skill to learn in my four years here. It prepared me to craft research and business reports in the professional setting, knowing that generally people in the professional community skim rather than read, making conciseness of utmost importance.
Diving deeper into the subcategories of academia, I have written in different communities – creative writing, political science writing, psychological research, etc. This is one of the many benefits of attending a liberal arts university. The most recent challenge I encountered was writing a 10 page case paper on University of California vs. Bakke for my political science class last semester. I would say this was one of the more challenging assignments I've ever completed, but also the most rewarding. I had never taken a political science class prior, and it was a huge learning experience. Although my lack of experience made writing a case paper extremely difficult, it taught me how to dissect and analyze court cases in writing. It allowed me to gain an understanding of how to read and write about a court case in-depth. This may not seem like it directly improves my value in the business world, but the amount of determination and persistence I used to climb the steep learning curve showed me that it's worth it to put in the work to achieve the desired outcome. I also think it allowed me the opportunity to explore another type of professional writing which will be useful if I do decide to ever pursue a career in law or related to law.
Overall, I'm extremely grateful that I've gotten to explore different writing communities throughout my life and specifically as a student at Michigan. I understand why Erin believes that academic writing forced her to fit "pieces of proof into the confines of a frame" but I disagree. I think that a lot of my academic writing, particularly within the business school, has taught me how to deal with ambiguity and present my case in the best way possible. Moreover, taking risks like enrolling in a upper-level writing political science class allowed me to learn something new through my writing. Although I've had experiences with academic writing where I felt confined to a prompt, I feel that this can be seen as an important skill because typically the ability to reach a certain specific goal or conclusion is necessary in professional writing and presentations as well. While it was at times difficult to transition from business/professional type writing such as consulting reports to more academic "Englishy" writing, I think that learning the fine line between the two has been one of the most valuable skills I've learned here at Michigan.