By the time I finished Cycle 1, I had a pretty clear idea of what I didn't want to do for this experiment, but I wasn't sure of what I did want to do. I knew I should do something more traditionally "creative" than my podcast had been, but what type? A short story? A children's picture book? Maybe a "Choose Your Own Adventure"-type piece? The options seemed endless, and I was getting so exasperated that I thought I might have to just write them all down on slips of paper and pick one out of a hat.
Luckily, a family gathering saved me from having to do that. As I sat in my grandparents' den over the weekend, I opened a book my uncle had made several years ago of all his writing since college. I'd browsed the volume before, but this time a set of poems I'd never noticed before caught my eye. During graduate school, my uncle had written a poem for each member of his family— my dad, my aunt, and both of my grandparents— and each poem perfectly encapsulated its person. I felt positively inspired after reading my uncle's poems, and I finally knew which genre to use for my experiment cycle: poetry.
My poetry experience is limited to a few units throughout high school English classes. While I enjoy reading poetry, it's always seemed way too abstract for me to replicate well, and as a result, I've never seriously tried to write a poem. To figure out how to best approach this task, I turned first to Oprah (obviously).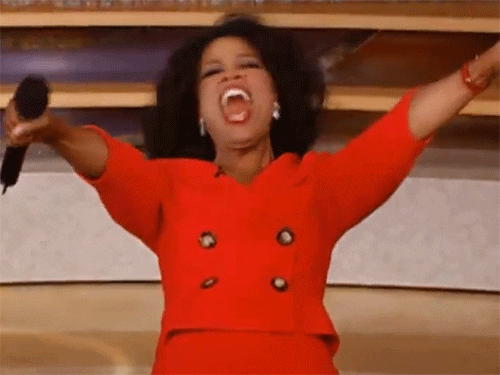 An article on Oprah.com from poet Honor Moore gives a list of twelve writing prompts to get an aspiring poet started. I already had a theme for my pieces, so I scrolled to the bottom of the article, where I found more general tips. Oprah and Honor told me that I should write a poem between 20 and 30 lines, with each line containing 10 or more syllables. And also I should "think of the poem as a dream or a psalm you are inventing, and don't force it. Write in your own speech, allowing its music and sense to speak through you."
Another source, this one from Seton Hall University, questioned whether I was writing to capture a feeling or to communicate with an audience. I found this to be a very interesting question. What is my purpose in taking on this project? I decided I want to communicate with the audience— like my podcast, I don't want these poems to be about my own experiences with family and being an oldest child, but rather a way to showcase the wide range of experiences others have had. With that in mind, I gathered several useful tips from Seton Hall, including the advice to know my goal, use concrete words, communicate a theme, and REVISE.
These practical tips were helpful, but as I researched, I found myself also wanting some real examples of poetry to base my own work on (aside from my uncle's, of course). Fortunately, during our conference, Julie told me to look up poet Marilyn Nelson, and sure enough, Nelson's work did not disappoint. Although our subject matters are different, Nelson takes real-life events and turns them into poetic musings that add a whole new dimension to her subjects. She seems to be a master at taking a single moment and using it as a window into a whole society— a skill I'd love to mimic in my work.
(Daughters 1900, by Marilyn Nelson)
I'm moving into this experiment with a renewed enthusiasm. Poetry is new to me, and exciting, and will provide me with a creative challenge. I'm ready to get started.