The worst part about being a visionary is having too many visions. Too many ideas, too many hopes, not enough time. When I began this project I envisioned a small site, but as time went on I realized that my community needed so much more. I started to feel as though I would be failing my peers and those who will come after us if I didn't put forth all of the knowledge and experience that I have. However, with that feeling came great responsibility and at this point in the project I think that it's time to go at my draft with a big, red, ballpoint pen (it's actually not a pen, it's just the strikeout feature on Google Docs) and decide what should stay and what should go.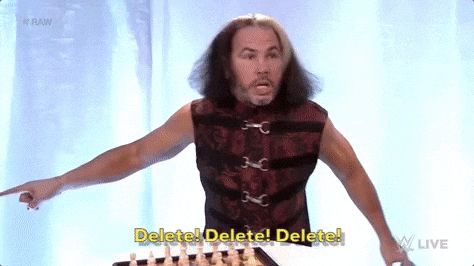 As we workshopped today I got so much great input on the wonderful places this project could go, but I also sought out input on what things should be eliminated to ensure that the project is as practical and useful as possible. Just from hearing people's excitement about the video portion of the project, I was able to decide that I would like for this part to take a "front seat" and be a part of the project that the viewers see very early on. I think that I have a voice and perspective that will captivate my audience. As I reflect on today's workshop and think about the things that I want to see in the project I think about young Sydni. What would freshman Sydni want? What questions did freshman Sydni go wrong? What does Freshman Sydni want to save the mini-Sydnis from?
The truth is, freshman Sydni needed guidance and direction and she needed it from someone who she could trust to lead her in the right direction. She needed someone to instill confidence and power in her so that when the journey got difficult her, her believe in her purpose would've waver. This is what I want to give to my audience. I want make this project more intimate than I previously envisioned, allowing the watchers to get to know me for who I am. My hope is that after hearing about my struggles and the struggles of those around me, they will be inspired to continue their journey!
I also received another piece of great advice: to consider taking out things that are not specific to the pre-medical community. This is an idea that I am greatly struggling with because I fear that doing so will exclude a large chunk of my audience seeing as the resources that are specific to pre-medical students (AMCAS, MCAT, application process) may not be as relevant to underclassman (because they likely aren't thinking about these things yet). However, on the other hand I think that would make the project similar to one of my models, the Career Center's Med App Ctools page, because although the information may not apply to everyone, it would encourage underclassman to look ahead to the future.  What do you guys think about this?