There's something strange about finishing a big project in the middle of a pandemic. (There's a sentence I never thought I'd write.) The Capstone that I'm turning is a bit different than the project I envisioned back in January, and it's hard to tell if the changes I made would have happened anyway, or if they're a result of the strange times we found ourselves in come March.
Either way, I'm proud of the project I've created. It's a cookbook that compiles my late grandma's best dessert recipes, with some stories and reflections and memories mixed in.
This class and this project challenged me in ways I didn't expect, but I think I'm a better writer (and maybe even a better person) for it. I needed to explore this idea, and I'm grateful the Minor in Writing gave me the opportunity to do that.
If you find yourself looking through my project, I hope you'll consider baking some of the recipes in there. If you do, let me know how they turn out!
Trying to avoid pressing "publish" on this because when I do, I'll have turned in my last assignment of undergrad…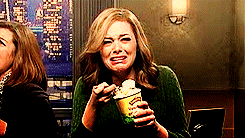 Thanks for everything, Minor in Writing, and thanks for everything, UMich. Happy baking!
Best,
Maya