#clickbait
Gotcha.
But now that you're here, I guess you have no choice but to read about my struggles so far in writing my novella for capstone. Darn!
My first struggle is that the middle of my manuscript has no plot. That's because I had such a clear idea of what I wanted in the beginning and end of the novella. And now, I'm stuck in the middle.
Literally.
I'm too ashamed to workshop what I have so far, mainly because I think it's so cheesy that it's not yet worthy of your minor-in-writing eyes. I know we've all felt that, so feel free to mentally snap in commiseration.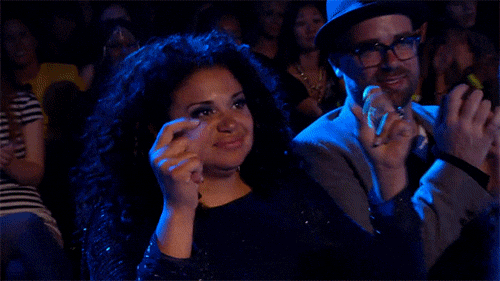 What I realized would be helpful is if I wrote out a summary of my novella so far. That way, everyone in class will at least know what's happening each time I bring in my 35-page draft, and I will no longer be forced into an awkward state of dishing out vague, unhelpful descriptions.
Zach got me thinking more about what kind of character I want Death to be, which is awesome, because I'm not sure yet myself. Also, Sydney got me thinking about what illustration I'll have on the cover, which is also awesome, because I'm also not sure yet. Note to self: think about these things later.
I'm going to be honest; I'm struggling to make this blog post longer. I think it's because I always hated blogging, so I'm trying to get better at it. So I'm going to tell you about my Halloween costume.
I'm going to be Princess Jasmine, because the live-action for Aladdin is coming out this summer (which, if you haven't seen the trailer, what are you doing still reading this?!
Go watch it-bye: https://www.youtube.com/watch?v=9g5knnlF7Zo).
My boyfriend is going to be Aladdin, but we're struggling to find him a stuffed animal monkey to borrow for his costume. Every Aladdin needs an Abu, so if you have an Abu you would like to donate to me for a day, I promise I'll take good care of it (seriously, my email is fshaidar@umich.edu, help a girl out):
So many things to think about, so much more to write. Even though the draft was due yesterday.
Good luck everyone!