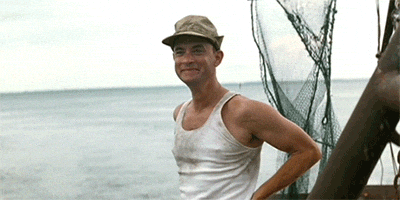 Stage 1 Summary
Hey everyone! Ok, so in contemplation of which origin piece to select, I felt really fortunate to land on my first essay from my English 125 class, entitled "Checklist." I wanted to started off my freshman year with a creative spin, so I resorted to what I knew best – checklists. As you can imagine, the essay was structured as such, with each list followed by a narrative account. It felt right, except for the fact that at the bottom of each list was always a box left unchecked – a certain goal that was frustratingly unattainable. At the time, I thought that this structured organization and rigid system of goal setting was flawless, but, you will come to find out that at the end, I seriously consider dropping this way of approaching life.
The last sentence of the essay reads: "☐   Leave the checklists in the past."
I've realized that the main problem with this piece is that it is, well, unfinished. I have not made up my mind and, as I continue to follow down this structured path in my current life, I am left uninformed as to whether or not I am doing myself any justice. So, for this stage I would like to delve deeper into the underlying psychology at play here. More clearly, I'd like to tackle a research/academic paper in lieu of a strictly personal narrative. And, at the end of it, I'd like to walk away with something ~scientific.~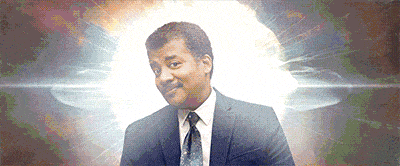 How to Write a Research Paper
Ah, yes – the dreaded land of academic articles and research papers. We all have encountered them and their esoteric jargon, but how do we actually go about writing them? Do we just throw a slew of fancy words against the page and hope they sticky? Probably not (though, that might be what BuzzFeed would suggest). So, in an effort to avoid that, I've contacted the source directly – that is, academic articles on how to write academic articles. It's a match made in heaven.
From "A Guide to Writing a Scientific Paper: A Focus on High School Through Graduate Level Student Research" I've learned the proper formatting for such papers. This guide, provided by Renee A. Hesselbach, details the importance of providing an abstract – one that could in fact stand alone. Throughout my experiences, I've always found these to be incredibly helpful – perhaps even too helpful – so I will definitely need to find just the right amount so as to deter my audience from focusing exclusively on the primer.
Additionally, from Harvard's Writing Center's "A Brief Guide to Writing the Psychology Paper," I've learned that the majority of sources used will be empirical reports found in journals. It also mentions that, whenever possible, I should cite articles from peer-reviewed journals (meaning that the journal requires that the article be reviewed by experts in the field before it is published).
And, lastly from Columbia University's "Writing a Research Paper" I've learned the importance of something that I once though to be, perhaps, very trivial. Here, it stresses that the title must be specific enough to describe the contents of the paper, but not so technical that only specialists will understand. Given that I don't want my paper to be used by really niche groups – but rather, well, everyone – it's important that I not overlook the fact that the title should be appropriate for the intended audience (in hindsight, I suppose I knew this, but I now will be giving it much more thought and attention).
Lastly, in order to be effective, it would be helpful to have a specific research question. For this, I think what I am targeting is something along the lines of: "Do checklists – as they pertain to everyday life – increase anxiety and ineffectiveness or do they allow for increased happiness and productivity?"
That is all for now; if you've gotten this far, thank you! And, if you have any experiences with checklists, I'd love to hear about them!