After conducting seven interviews in three weeks and taking far more photos than I'll need to complete my project, you'd think I'd be feeling okay, right? A little ahead? Maybe give myself some room to relax?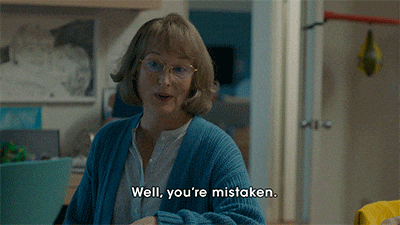 I'm way in my head about things! I know exactly what I need to do next, but I'm so worried. What if I start writing up these case studies and discover that I have nothing to say? What if I accidentally mischaracterize someone's experience? What if I spend all my time worrying and won't have enough time to create my book by the showcase deadline?
The solution is, of course, to just do something. A big roadblock for me has been transcription: I was hoping to do all of it before beginning to write the case studies, but have since remembered that I am horrific at both listening and typing. Luckily, I recently discovered Descript, a free desktop program that transcribes and cuts audio for you! I've been messing around with it all weekend and should have the interviews I want to feature (including my own, which will be conducted tomorrow) transcribed very soon.
Next, I need to crank out these case studies. I want them to read like narrative articles, so I've got my first one outlined and have begun doing targeted research for it. I'm surprised by both how many specific resources are out there for me to explore, and how many resources I planned on using have now been rendered irrelevant. Still, I guess I'll have the rest of my life to explore theories pertaining to adolescent female psychology, right?
For my first case study, I plan on focusing on my interview subject's escape into the world of comics, struggles with body image both inside and outside her school's theatre department, and how her newfound internal confidence after adolescence manifests in how she expresses herself through clothing. So far, I've been researching fat stigma in theatre and how graphic novels can positively affect teens. I'm nervous about not having enough to say, but I'm writing anyway. What else can I do?