Oh god. Staring at the currently unpopulated white space of this text box, I feel overwhelmed. What do I write? If I write something, will it matter to anyone? Will it matter to me?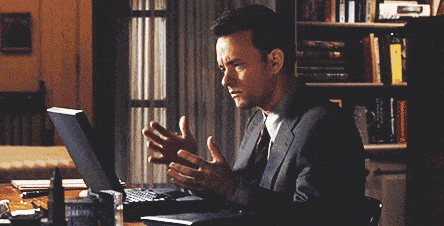 I find it a little hard to believe that after (nearly) completing a whole class dedicated to my writing goals, I still feel this way when starting a new project. Even if the "project" is just a blog post. Just like anything else, writing gets easier the more it's practiced, but the beginning never ceases to feel scary, it seems.
When I begin brainstorming for my Capstone project, I thought I had it all figured out. I knew I was going to make a book, and that was the least scary thing I could imagine. And then I actually sat down to write something, and The Fear wormed its way into my brain. Why was I even doing this? Who would care?
My biggest piece of advice for my September self (besides the obvious "you don't have time to write, design, and print a book") is to write like no one's reading. That might sound counterintuitive or depressing or completely wrong, I get it. But when in your college career have you been able to write whatever you want for a whole semester for credit? This time should be savored, and it shouldn't be hijacked by a paralyzing fear of the "audience," whoever that might be.
That's not to say that you shouldn't listen to the feedback you receive on your work. Your Capstone cohort will likely be one of the nicest, most tightly-knit groups of writers you've ever encountered (I know mine has been). They really want you to succeed and they'll give you great constructive responses that come from a place of love and genuine interest. Listen to them.
Maybe you don't need to hear this, but I'm writing it anyway because I'm trying this new thing where I write what I want without second-guessing myself: your ideas matter. If that inkling of a project pinging around in your head excites you, if thinking about researching it for hours, spending time with it, shaping it into a thing that will live in your hands or on a screen… if all of that makes your chest glowy and warm, do that thing. Start today. As long as you're passionate, as long as you care, someone somewhere will, too.